3rd grade field trip to the Centro de Biosistemas
3rd grade field trip to the Centro de Biosistemas
Kingsley Ogbonna
Science Coordinator
As part of the gardening project in Zasqua, the third grade students, along with their science and homeroom teachers visited the Centro de Biosistemas of the Jorge Tadeo Lozano University on Monday, October 25. The students had the opportunity to visit the center's seedling section. They had hands-on experience on how the plant germination process takes place with the use of a coconut growth medium. During the visit, they also looked at the importance of the insect and microorganisms in the soils such as predators in the control of other harmful insects/pests and diseases. The visit to the hydroponic form was an eye opener because students saw how plants (tomatoes for example) can be grown without the need of a soil. The centre creates its own compost from plant waste from their farm. Students were able to compare the process with what we have in Zasqua. The students were made to carry out a quick demonstration of field practice and in this experience, they learned how farmers dig little holes and space seeds in beds. On arrival back to school, some time was dedicated to reflecting and comparing their learnings from the Zasqua project and the Centro de Biosistemas activities.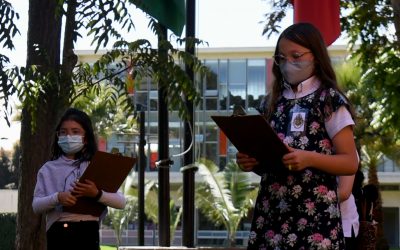 The third grade English teachers, María Fernanda Rojas, Cristina Lares and Michelle Rondón, led the activity of creating short plays and performing them in their classes. First, the students listened to and read plays about animals. They identified messages and morals related to empathy, trust, honesty, gratitude and consistent work. Afterwards, they wrote their own scripts through which they answered the essential question of the unit: "What can we learn from animal stories?".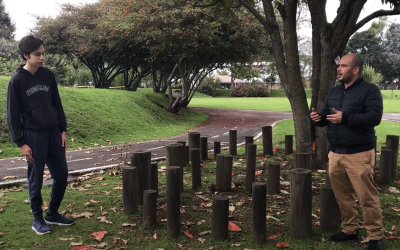 Minha historia na colombia El Colegio Los Nogales tiene las puertas abiertas para estudiantes que llegan a vivir a nuestro país de otros lugares del mundo. Uno de ellos es Nicolas Simões, es estudiante de 9°, que lleva 4 años en el Colegio y viene desde Río de...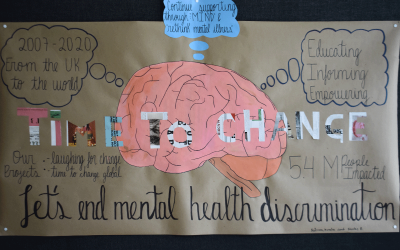 Exploring Diversity, Discrimination, Conflict, And Action In Global Perspectives"We need to learn about Social Justice Movements because their purpose is to advocate for equity for underrepresented groups. This is very important as they have been ignored and...