Think Globally, Act Locally
Think Globally, Act Locally
Kingsley Ogbonna
Natural and Environmental Science Educator

The pandemic is making us realize the importance of nature and the services they provide to humans. During this academic year, the 5th grade students have dedicated their science classes to explore some of the ways human activities, what you and I do every day, disrupt the delicate balance in ecosystems. One of the ecosystems that is being devastated by our actions is the Bogotá River ecosystem. This is the most important river in the Cundinamarca department. According to figures recorded in the River's "Plan de Ordenación y Manejo de la Cuenca Hidrográfica", this ecosystem is home to 542 species of fauna, of which 322 are birds; 76, mammals; 66, reptiles; 55, amphibians and 23, fish. The conservation of this river should be a priority. Sadly, it is considered as an open sewer for solid waste and wastewaters. It is fast becoming a dead river. The River receives the wastewater from the homes of millions of people and from the different industrial activities, like the tannery industries near the source of the river in the municipality of Villapinzón.
After studying the importance of ecosystems, the special properties of water and the invaluable role watersheds play in the water cycle, the students worked in groups to create podcasts about the River. They want you to become aware of these problems and the possible solutions for restoring the River. We enjoin you to listen to them and be part of the solution.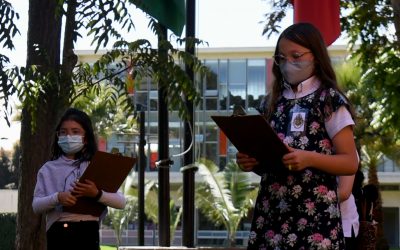 The third grade English teachers, María Fernanda Rojas, Cristina Lares and Michelle Rondón, led the activity of creating short plays and performing them in their classes. First, the students listened to and read plays about animals. They identified messages and morals related to empathy, trust, honesty, gratitude and consistent work. Afterwards, they wrote their own scripts through which they answered the essential question of the unit: "What can we learn from animal stories?".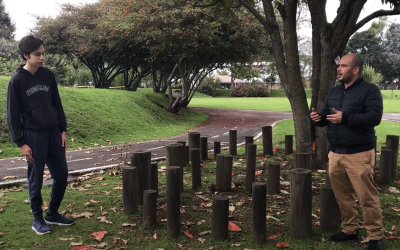 Minha historia na colombia El Colegio Los Nogales tiene las puertas abiertas para estudiantes que llegan a vivir a nuestro país de otros lugares del mundo. Uno de ellos es Nicolas Simões, es estudiante de 9°, que lleva 4 años en el Colegio y viene desde Río de...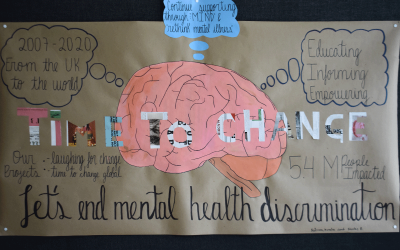 Exploring Diversity, Discrimination, Conflict, And Action In Global Perspectives"We need to learn about Social Justice Movements because their purpose is to advocate for equity for underrepresented groups. This is very important as they have been ignored and...