Gardening project in Zasqua
Gardening project in Zasqua
3° grade Science teachers
Third grade and Zasqua are happy to have regular classes once again! Last week we started our gardening project in Zasqua. Thus far, we have cleaned the soil and made our parcels, as you will see in the pictures. However, we will live the entire cycle of gardening by planting, watering the plants, measuring their growth and potentially harvesting and making a salad!
This trimester we will be working with lettuce and radish. We will see as we visit Zasqua on a weekly basis whether compost really help plants to grow taller and healthier. We will have some plants in soil with compost and some others in soil without compost. As we visit Zasqua, we will record carefully what we see and prove our initial hypothesis.
Thanks to school, the third grade Science teachers, William Rincón and the rest of the Zasqua staff to make this beautiful project come to life!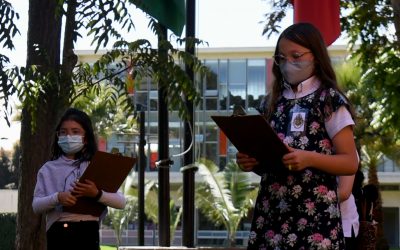 The third grade English teachers, María Fernanda Rojas, Cristina Lares and Michelle Rondón, led the activity of creating short plays and performing them in their classes. First, the students listened to and read plays about animals. They identified messages and morals related to empathy, trust, honesty, gratitude and consistent work. Afterwards, they wrote their own scripts through which they answered the essential question of the unit: "What can we learn from animal stories?".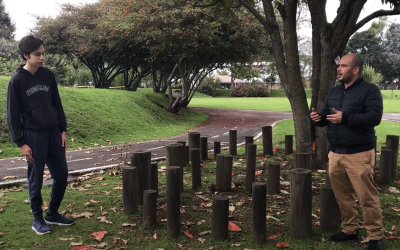 Minha historia na colombia El Colegio Los Nogales tiene las puertas abiertas para estudiantes que llegan a vivir a nuestro país de otros lugares del mundo. Uno de ellos es Nicolas Simões, es estudiante de 9°, que lleva 4 años en el Colegio y viene desde Río de...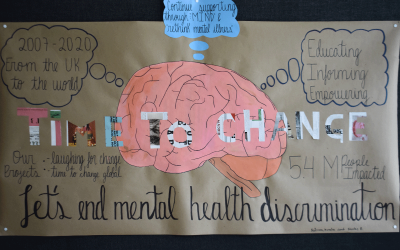 Exploring Diversity, Discrimination, Conflict, And Action In Global Perspectives"We need to learn about Social Justice Movements because their purpose is to advocate for equity for underrepresented groups. This is very important as they have been ignored and...