The Scientist for a Day NASA essay contest
The Scientist for a Day NASA essay contest
Kingsley Ogbonna
Natural and Environmental Science Educator

If you could send a spacecraft to explore one of Uranus' 27 moons in more detail, why would you choose to visit Ariel. What do you think you might learn? This is the question for the NASA's Radioisotope Power Systems Program essay contest called "The Scientist for a Day". While this contest is designed for students in the United States, a parallel contest is run in other countries. Students from Colegio Los Nogales entered the national contest coordinated by Sonia Castro of the Knightsbridge Schools International, Bogotá.
María Lucia S., Sara R., Pedro M., Carmen M., Emilio C., Esteban P., Lucas R., Mariana E., Martina O.  and Sofía Antonia L.  and Pedro A. were the eleven students who summoned the courage to participate in the contest. From not know anything about Ariel to asking challenging questions and spending time to investigating for information, they wrote wonderful essays. 
The essay written by Sofía  L.  won in this category. On the other hand, the essay co-written by Mariana E. and Martina O.  and that submitted by Pedro A. made it to the featured articles. For participating in the contest, all the contestants participated in a one-hour Q&A on Tuesday, May 4 with three Colombian astrophysicists: Juan Diego Soler, Santiago González and Patrick Antonin Tobos. 
I invite you to read the articles of the winning contestants and learn about Ariel, the fourth-largest of the 27 known moons of Uranus.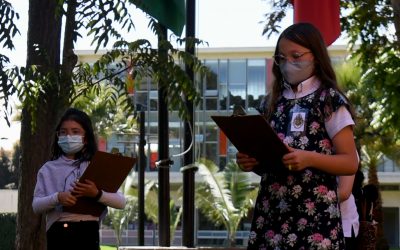 The third grade English teachers, María Fernanda Rojas, Cristina Lares and Michelle Rondón, led the activity of creating short plays and performing them in their classes. First, the students listened to and read plays about animals. They identified messages and morals related to empathy, trust, honesty, gratitude and consistent work. Afterwards, they wrote their own scripts through which they answered the essential question of the unit: "What can we learn from animal stories?".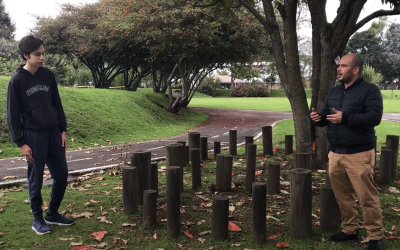 Minha historia na colombia El Colegio Los Nogales tiene las puertas abiertas para estudiantes que llegan a vivir a nuestro país de otros lugares del mundo. Uno de ellos es Nicolas Simões, es estudiante de 9°, que lleva 4 años en el Colegio y viene desde Río de...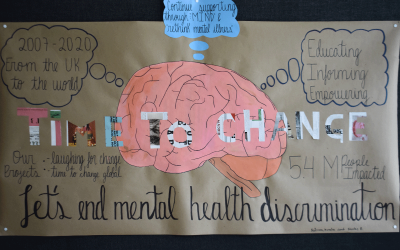 Exploring Diversity, Discrimination, Conflict, And Action In Global Perspectives"We need to learn about Social Justice Movements because their purpose is to advocate for equity for underrepresented groups. This is very important as they have been ignored and...