AP Research
All AP Research students designed, implemented, and carried out their own research inquiries about a topic of their choice.  In this course students not only deal with analysing sources within their Literature Review, but also have the methodological challenge of producing their own sets of data.  Students produced Academic Papers where they presented their Literature Review, Methodology, Results, Analysis, and Future Directions, and then presented these findings in the POD (Presentation and Oral Defense).  The PODs included panel members from various departments in the school, including special guests and 'Expert Advisors' who asked the students their 'oral defense' questions at the end of each presentation.  Students demonstrated impressive college-level critical thinking, academic discourse, and creative and lateral thinking, producing high quality presentations overall.    
Sorry, there was a YouTube error.
AP Seminar
This year the AP Seminar students had the opportunity to plan and present their Individual Multimedia Presentations (IMP) about their chosen research topic related to the overarching theme of 'sport'.  Students had taken part in a thorough research process surrounding their topic and formulated either a positions-based or solution-based argument that explored multiple perspectives.  The IMP was an extension of their research process where students presented their major findings, evidence, and conclusions.  The quality and caliber of the presentations were exemplary and impressive; students demonstrated their sophisticated public speaking skills and advanced critical thinking.
Sorry, there was a YouTube error.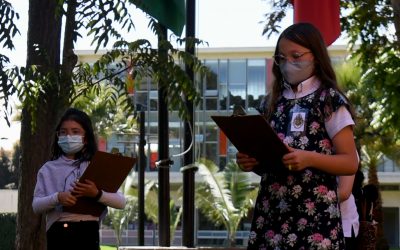 The third grade English teachers, María Fernanda Rojas, Cristina Lares and Michelle Rondón, led the activity of creating short plays and performing them in their classes. First, the students listened to and read plays about animals. They identified messages and morals related to empathy, trust, honesty, gratitude and consistent work. Afterwards, they wrote their own scripts through which they answered the essential question of the unit: "What can we learn from animal stories?".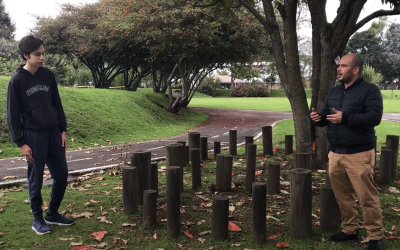 Minha historia na colombia El Colegio Los Nogales tiene las puertas abiertas para estudiantes que llegan a vivir a nuestro país de otros lugares del mundo. Uno de ellos es Nicolas Simões, es estudiante de 9°, que lleva 4 años en el Colegio y viene desde Río de...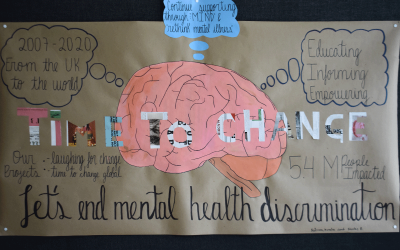 Exploring Diversity, Discrimination, Conflict, And Action In Global Perspectives"We need to learn about Social Justice Movements because their purpose is to advocate for equity for underrepresented groups. This is very important as they have been ignored and...