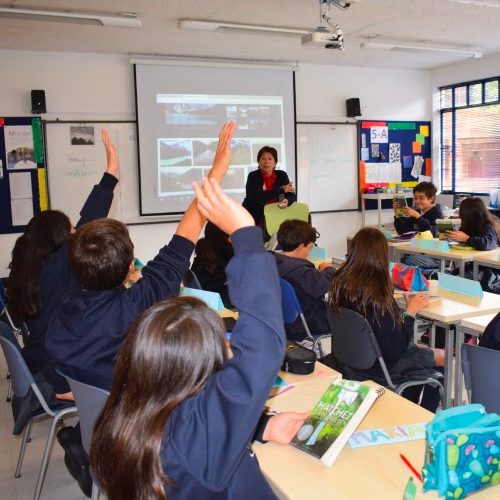 The academic support department seeks to provide Colegio Los Nogales students with the tools they need to achieve their academic goals using a variety of strategies, services, approaches and types of support. To do so, it works in coordination with different areas of the school to help students achieve well-rounded development.
We have two support teachers who join some English and Spanish classrooms to help students who have language difficulties so that, by strengthening these skills, they can have a positive impact on learning in different areas.
We also provide the facilities so that students who need occupational therapy, speech therapy and neuroeducation can receive this support on the school's campus, with outside professionals.
We also study programs that support students' academic growth to provide them with the tools that they need as individuals to achieve their potential.
Within this area, we also coordinate tutoring on different subjects (provided by students, teachers or alumni), homework support, the Cognitive Support Program (CSP), among others. Remedial courses after exchange programs, long-term absences, school transfers or international student enrollments are also coordinated by the academic support department.
We also support principals, teachers and students in defining and handling accommodations that make it possible to use different types of help and strategies so students can meet their academic goals.
The academic support department is also reviewing parameters that will allow us to have a school that spearheads processes and also includes diverse ways of learning.